How to Make a Photo Mosaic in Adobe Photoshop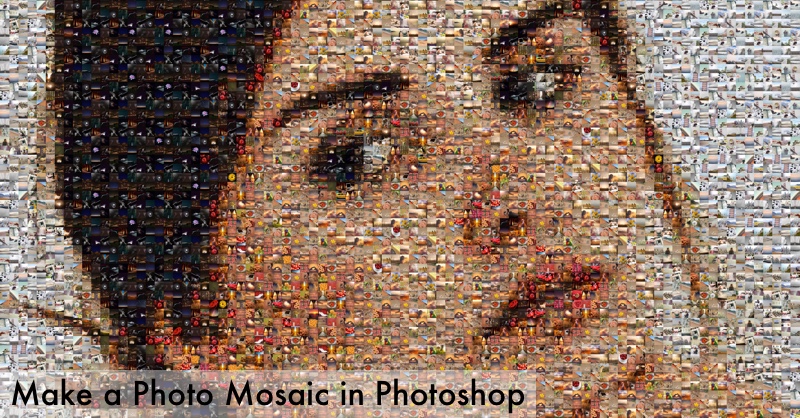 Adobe Photoshop is a powerful tool that can be used for complex image editing and manipulation tasks such as creating a photo mosaic.

In this post, we will show you how to make a photo mosaic using Photoshop. We will also show you how TurboMosaic photo mosaic software can help you create better mosaics with far less effort.

First, let's see how to make a photo mosaic in Photoshop.
Steps to make a photo mosaic using Photoshop:
Let's make a photo mosaic using the following main picture:

1. Make a random grid of tile pictures.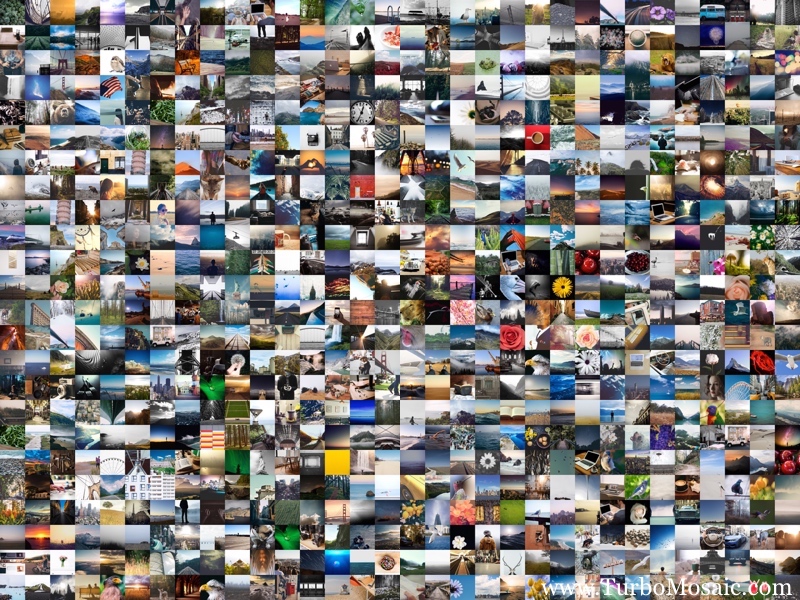 2. Desaturate the grid that we made in the previous step. You can quickly desaturate an image in photoshop using top of screen Image menu > Adjustments > Desaturate command.

You can learn more about image desaturation using Photoshop here.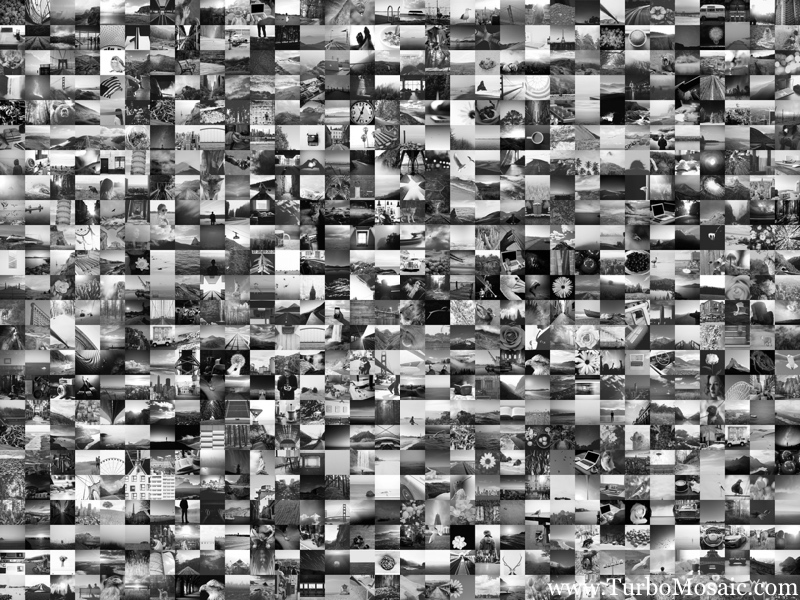 3. Superimpose the main image on this grid to create your photo mosaic as shown in the picture below. You might like to play around with the opacity of the main image layer in Photoshop to get a mosaic that you like.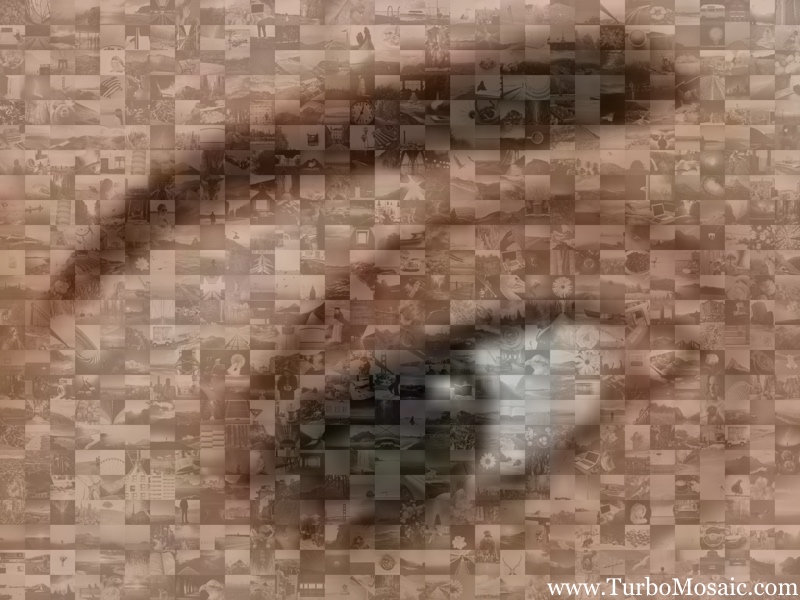 Make True and Better Photo Mosaics Using TurboMosaic
Adobe Photoshop is a powerful tool, but

It isn't built to make photos mosaics. It is a general multi-purpose photo editor not a photo mosaic maker.

Here's a comparison of photo mosaics made using Photoshop and TurboMosaic: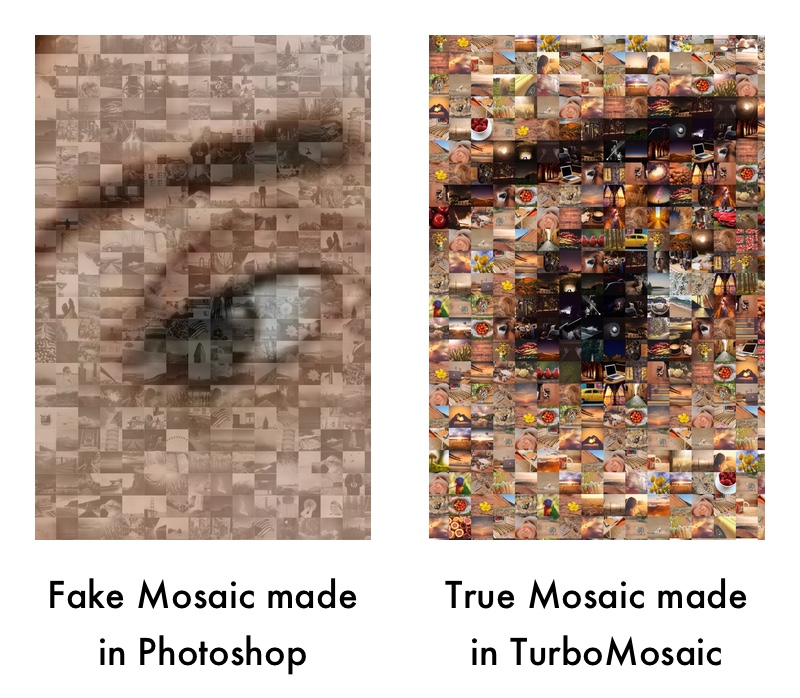 The photo mosaic made in Photoshop is dull because the main image overlays the tile pictures. On the other hand, the photo mosaic made in TurboMosaic has vibrant and distinct tile pictures.
Steps TurboMosaic takes to generate a photo mosaic:
1. It analyzes the main picture for color and shapes.
2. It analyzes tile pictures for color and shapes.
3. Intelligently places tile pictures in a grid to match the corresponding location in the main image by color and shape.

Here's the photo mosaic made using TurboMosaic: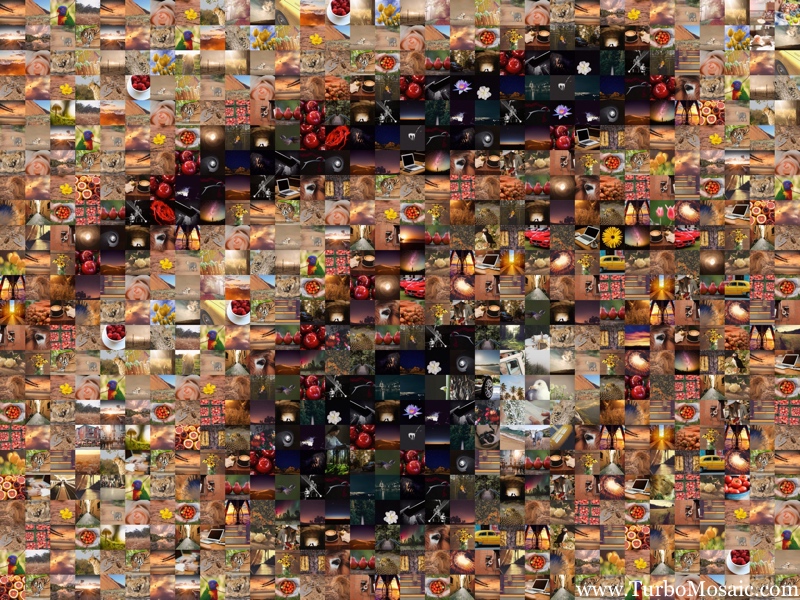 The Photoshop mosaic process doesn't take the colors and shapes of the main picture into account. The mosaic effect made in Photoshop is a result of superimposing the main image.

On the contrary, mosaic made in TurboMosaic doesn't require super-imposition of the main picture. It is a result of the intelligent placement of tile pictures.

The photomosaics made using Photoshop, Gimp, Powerpoint, Picasa, or other similar generic editors aren't true photo mosaics. True photo mosaics have clear and distinct cells and such mosaics look great both when viewed from a distance and when viewed from close up.

Have more questions? Please email us to turbomosaic@silkenmermaid.com